Missions Through Church Planting
Colin and Maureen Crow
Working with Christian Missions in Many Lands (CMML) Colin and Maureen's ministry exists to be a vehicle through which God will plant vital churches in France. They envision self-sustaining, national-led congregations of French believers sharing the Gospel with the unchurched in Montpellier. Colin serves as an advisor to the 108 churches in their denomination while Maureen holds a weekly ladies prayer group for the Muslim world and helps in teaching French to illiterate Arab women. They also work with leaders in Madagascar to help support an orphanage for abandoned children.
---
Dave and Fran Jordan
Dave and Fran Jordan work among the Prai people, an animistic mountain people in northern Thailand who had no written language and no contact with Christianity before the Jordans arrived in 1979. Along with being a team leader for outreach to the Prai Dave's main responsibility is Bible translation, some Bible teaching and Bible curriculum development. Fran is involved in literacy efforts for the women and children.
---
Ken and Carolyn Muckle
Ken and Carolyn Muckle serve with The Association of Baptists for World Evangelism (ABWE), an independent Baptist missions agency with a focus on church-planting. They serve in the very needy province of Guadalajara, Spain where only 1/4 of 1% of the population of 43 million are evangelical Christians. The Muckles are partnering with the La Elipa Church and with Federico and Lucia Alvarez to begin a reproducing church in Cabanilla del Campo in the province of Guadalajara, Spain.
---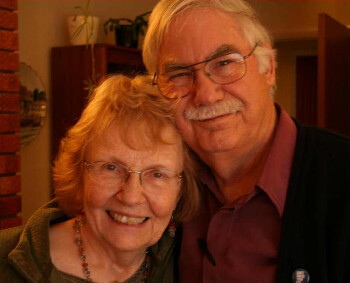 Greg and Sally Livingstone
Greg and Sally have spent over 50 years serving Christ, among the Muslims in India, the Arab world, Europe, and Malaysia. Greg was instrumental in the formation of "Operation Mobilization," and is the founder of "Frontiers" missions and today is a senior associate of EPC's mission agency, World Outreach. Greg's focus is as a team-forming coach training and deploying teams which establish house churches led by their own elders from Muslim background. They have facilitated about 1,300 long-term missionaries who are now proclaiming Christ among Muslims "where the church isn't" in 53 countries.