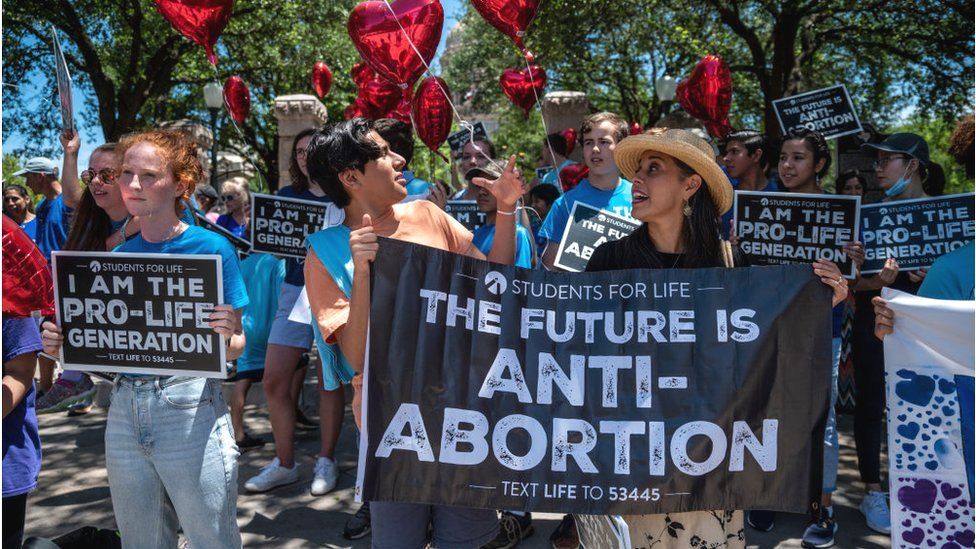 The Supreme Court did not act to block a Texas law which bans abortions after the detection of a fetal heartbeat, essentially after the six week mark of a pregnancy. The law went into effect on September 1st.,Texas abortion providers where open until midnight August 31st., to squeeze in every abortion they could before the law went into effect. The court's nighttime order rejected an emergency request by abortion providers and advocates. Justice Alito, who oversees the district which includes Texas denied the stay. While not a final ruling on the constitutionality of the law, the court's action at least temporarily upholds a crafty attempt by Texas legislators to shield anti abortion legislation from court challenges. Ordinarily the way it works, abortion-rights advocates challenge these restrictions by suing the government officials in charge of enforcing the law, however Texas lawmakers shifted enforcement from the state to private parties. Under the law, private parties can file civil lawsuits against any person who allegedly performs an abortion or aids, or intends to do so after the six week limitation. A successful suit entitles the plaintiff to collect $ 10,000 in damages per abortion challenged. Abortion clinics and doctors can still challenge the constitutionality of the law if sued, but that could put them in financial jeopardy.
The political response to the ruling was predictable. President Biden issued the following statement, "This extreme Texas law blatantly violates the constitutional right established under Roe v. Wade and upheld as precedent for nearly half of a century." Biden, if you recall has recently supported the abolition of the Hyde Amendment, which denied federal funding for abortions, and has indicated he would support extended abortion rights up to and including the moment of birth. This is exactly like the state laws that currently exist in New York and Connecticut.
Twenty four hours after the issuing the denial of the stay, the court issued a single majority opinion upholding the Texas law and four dissents. Chief Justice Roberts joined the 3 liberal justices' in the (5-4) opinion. What does this mean for abortion in America ? In my opinion it is one more baby step forward toward abolishing Roe, elections matter and precedents are only precedent until they are defeated.