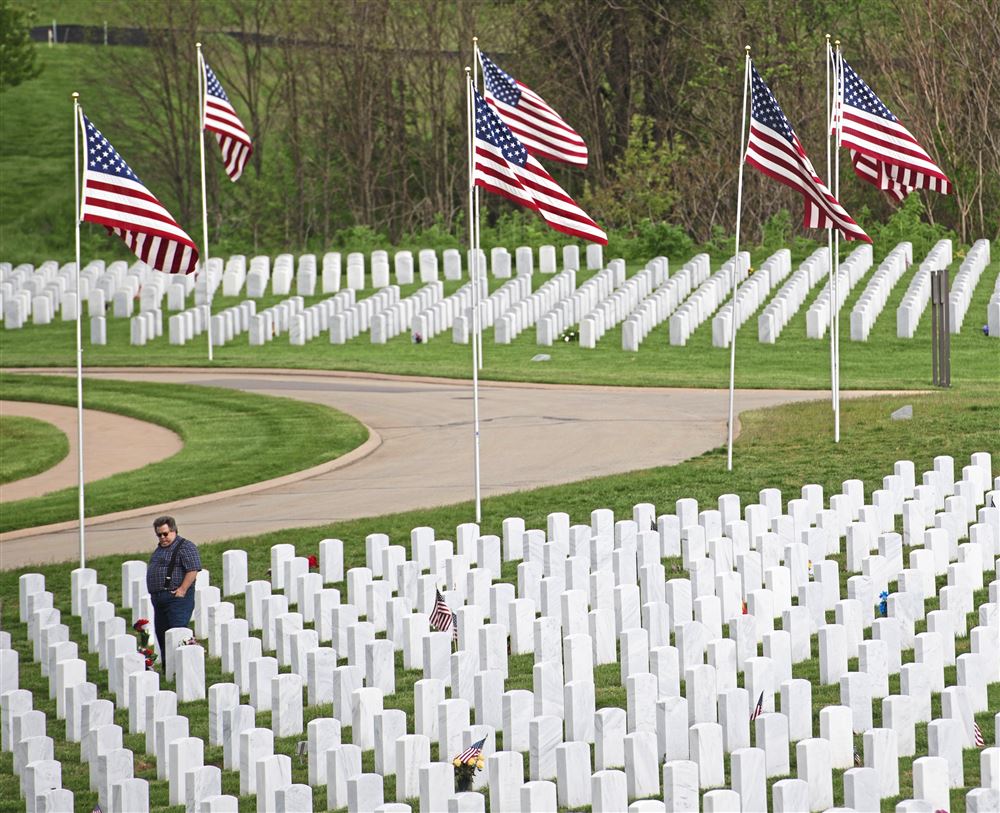 Hallowed Ground
We came from big cities, small towns and family farms, the best of the best, treasured sons. So much to live for in our lives so much to be done. We took the oath, to our country, we will defend against all enemies foreign and domestic, so help us God. Trained for war we left our homes and loved ones behind.
My friend and brother said to me one day, "My biggest fear is to be left behind, forgotten in this foreign land. If I die promise me this, bury me in hallowed ground." To this I nodded ascent, we hugged, "It's all good man, I won't let you down."
No one knew, that day would soon come and a hero he would be. Laid down his life for his brother's. An act of valor, no second thoughts. His blood spilled out on the desert plain, I did my best to stem the flow. Holding his hand, my ear to his lips, with his last breath he gasped, "Hallowed ground, don't forget."
Two men in dress uniforms, standing tall, two loud knocks on his front door. They saw them pull up, the only warning they had. They knew the news had to be bad.
I accompanied my brother home, his coffin draped in the flag. I kept my promise made to him that fateful day, to see him buried in hallowed ground. I never left his side. "Don't forget," the last words he said, still an echo in my head. In hallowed ground we laid him down, many tears were shed that day, in hallowed ground he found his rest. I saluted him and paid my last respects, tears staining my dress blues breast.
I went to his parents house that day to tell his story. I will never forget. We laughed about him, we cried, I finally told the story, how he died, a hero, nothing less. I turned around as I headed out the door, and asked of them a favor, "Promise me this, I'm off to war, If I don't make it back alive, lay me down to rest by your son, my brother's, side. With a crisp salute and a "Semper Fi," I left, new tears flooding, from all our eyes. His last words ringing in my head, "Never forget... hallowed ground," he said.
Authors Note: This is a work of fiction and is not autobiographical in any way. I have never had the privledge of wearing our country's uniform. My family's service to this country goes as far back as I know, to the Civil War, where you will find my great-great grandfather's name on a monument of those from Pennsylvania who fought at Gettysburg. My grandfather served in WWI, my father in WWII, my brother served in the Navy during the Cold War, and his son, my nephew is currently in the Navy. He served aboard USS Michael Murphy and was deployed for two years. I stand in awe of my family and friends who have served and especially those who have paid the ultimate price for our freedom. Never forget!